Great tools to discover

Quick, safe and convenient—online banking made easy. We're adopting cutting-edge technology to enhance and streamline your banking experience.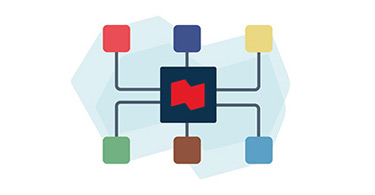 Overview of your accounts
Get an overview of all your accounts in National Bank online. Even those held at other banks in Canada and the United States.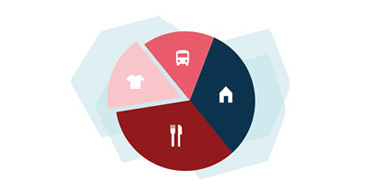 Categorize your transactions

See where your money is going. Your purchases are grouped by type (food and beverages,transportation, travel, etc.). Convenient to balance your budget.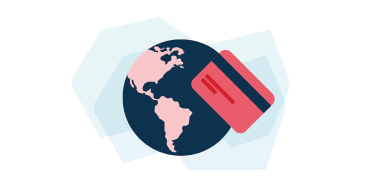 Online transfers

Send and receive money online or from your mobile device with Interac® e‑Transfers. To send money abroad, opt for international transfers by Mastercard® and Interac®.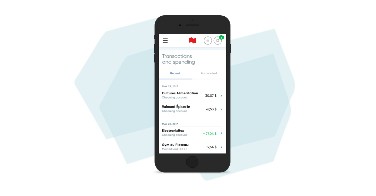 National Bank mobile app

Install the app to access a range of practical functions. Be sure to enable automatic updates to benefit from the latest features and improvements!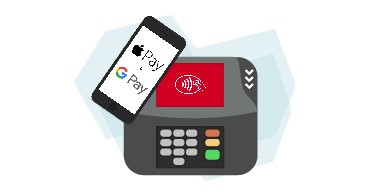 Mobile payments

Now you can make payments using your smartphone. Just install Apple Pay™ or Google Pay™ and add your National Bank debit and credit card.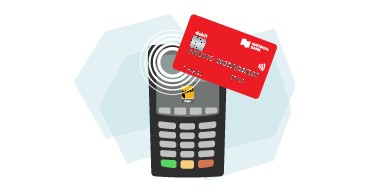 Contactless payments with Interac Flash®

When your debit card is equipped with Interac Flash® technology, you can make payments at your favourite stores without entering your PIN.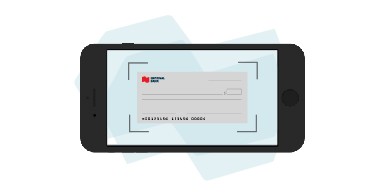 Mobile cheque deposit

Need to deposit a cheque? With this feature you can take a picture of the cheque and deposit it online—without having to leave your home.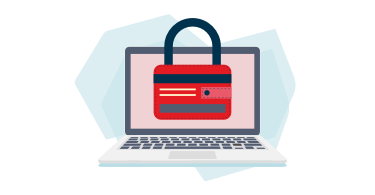 Lost card

If ever your credit card is lost or stolen, you can either lock, unlock or replace it directly from your online bank.

Compare banking services by platform

Banking services
National Bank online
National Bank mobile app
ABM
Telephone banking

Digital features

Only available on the app

*Delivery fees may apply

Fingerprint recognition

Categorize your transactions

Overview of your accounts

Lock or replace your card

Cheques

Regular cheque deposits

Ordering cheques*

*Fees may apply

Sample cheque

Cheque imaging

Transactions2

Outgoing Interac e-Transfer*

*$1/transfer

Receive an Interac e-Transfer

Bill payments

Investments and loans

Contribute to an RRSP

Contribute to a TFSA

Loan application

Account management

Sign up for National Bank online

Sign up for a banking package or open an account online

Display your financial summary

(accounts, credit, loans)
With the mobile app

Enjoy practical features like mobile cheque deposit, Apple Pay and Interac e-Transfers.

At the ABM or branch

Carry out your transactions at the ABM or visit the branch for personalized service at the counter.

By telephone

Carry out a wide range of transactions with a simple phone call to our telephone banking service.


Little details that matter

TM Apple Pay is a trademark of Apple Inc., registered in the U.S. and other countries. Apple Inc. is not a sponsor or participant of National Bank Mobile Banking Solutions.
TM Google Pay and the Google Pay Logo are trademarks of Google LLC. The use of this trademark is subject to Google Inc.'s authorization policy.

® Interac e-Transfer is a registered trade-mark of Interac Corp. Used under licence.

®SecureKey and Verified.Me are registered trademarks of SecureKey Technologies Inc.

® Mastercard is a registered trademark of Mastercard International Inc. Authorized user: National Bank of Canada.
® Interac Flash is a registered trademark of Interac Corp., used under licence.
1. For USD bank drafts, applicable fees are in USD.
2. Transactions carried out at our ABMs, a participating merchant, through our online banking services (including our call centre) or those related to certain operations in your account.
3. Subject to credit approval by National Bank of Canada. Interest charges are not waived with this package. For interest rates in effect, visit our current rates page.
4. Fees paid by the client even for requests made by a third party.
Interested in online banking?

Sign up today and start enjoying our practical, convenient services!