Generate reports analyzing your expenses and making recommendations




Reduce purchase processing expenses




Various cards adapted to specific type of expenses




Integration to your accountant and travel expense software

Discover the Corporate card
Different needs, different cards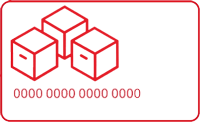 Purchasing Card
Streamlines processes for handling requisitions and order forms, substantially simplifying the expensive cheque preparation process. Customize Smart Data to reflect your accounting structure.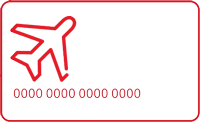 Travel Card
Effectively manage employees' travel expenses by allowing them to complete expense reports via Smart Data.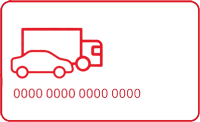 Fleet Card
Oversee and control your vehicle fleet, no matter which gas stations are used. Cards can be assigned to a driver or to a vehicle.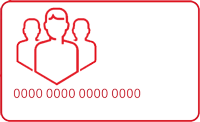 Department Card (physical card)
Replace your petty cash account with a secure solution that allows a group of employees to purchase goods and services. The name of the department will take the place of the cardholder.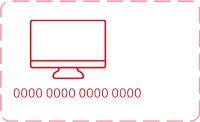 Virtual Card
For this account, a card number is provided, but no physical card is issued. Assign an account number to your recurring or high-volume suppliers, and integrate that account number into your payment solution to automate the process.
19.15 %
Annual interest rate on purchases1
9.9 %
Annual interest rate on cash advances
Configuration of parameters and reports

The National Bank Mastercard® Corporate Card offers you a range of tools and options that allow you to tailor your card program to your company's individual needs and constraints.

Usage parameters and controls

Restrictions on card usage can be established using various parameters.
Group of merchants
Merchant category codes

Specific merchants

Transaction amount

Credit limit (daily, weekly, monthly)

Number of transactions (daily, weekly, monthly)

Days and times of use

Analysis of your accounts payable

Assessment of the transaction amount that could be paid via card
Analysis of fees incurred and recommendations
New (December 2019)
Status and history of requests

Approval flow tracking for all requests
Online card activation
Online travel notification
Request for departmental card
Looking to turn your business expenses into rewards?
You may also be interested in this credit card.
Streamline management of your company's payroll and pension plans

Delegate these services to our experts!
® Mastercard, Masterpass and Priceless Cities are registered trademarks, and the circles design is a trademark of Mastercard International Incorporated. Authorized user: National Bank.
TM ID Check and Identity Check are trademarks of Mastercard International Inc. Authorized user: National Bank.
1 Subject to credit approval from National Bank.
2 Grace period: At least 21 days on purchases if you pay your full balance by the due date indicated on your monthly statement (no grace period applies to balance transfers and cash advances). Your minimum payment will correspond to 2.5% of your account balance plus any amount already due or $10, whichever amount is higher. If your account balance is lower than $10, you must pay the entire balance. If you exceed your credit limit, the amount of the minimum payment will be the highest of the following amounts: (a) 2.5% of the account balance or (b) the amount of the overlimit.
Example of credit charges calculated over a period of 30 days
*Variable interest rate in effect on August 1ST, 2019
3 This coverage applies to purchases and rentals made using the card, except (if applicable) out-of-province medical/hospital insurance for which it is not necessary to charge the travel arrangements to the card. Certain conditions and restrictions apply. For more information and for details of your insurance coverage, please consult the distribution guide and insurance certificate associated with your card.

4 Subject to presentation of required supporting documents.

This content is made available by National Bank and its affiliates for information purposes only. It does not create any legal or contractual obligations for National Bank and its affiliates. The conditions described herein are not exhaustive and are subject to change.

Some of our cards offer a compensation plan in the event of fraud by a cardholder. If necessary, the fraud compensation plan entitles you to a refund limited to the real loss resulting from fraudulent use of the card or account by the cardholder. This plan only applies in the event of fraudulent use by a cardholder who is not also an authorized signatory. The refund amount can be up to $100,000 per account per 12-month period. To use this plan, the company and all authorized signatories must fully collaborate with the Bank and file an official complaint with law enforcement authorities. The application of the fraud protection plan is governed by the conditions set out in section 14 of the credit card agreement. In particular, the plan does not apply if, through negligence, the cardholder contributed to the unauthorized or fraudulent use of the card or account by any person other than a cardholder.